If you've ever kicked off a Google Ads campaign with a new digital ads marketing agency, chances are you are familiar with going through some variation of this thought process:
They're telling me my Ads campaign just started! Awesome! I'm going to Google our target keywords and see how they look.
Ok, I typed in our target keyword on my phone, but I'm not seeing our ad; that's weird, what's up with that?
I checked it again on my desktop, my laptop, 26 co-workers' and my Nana's computers as well, and it's STILL not showing! What gives?!?!?
So naturally, the next rational step would be to call up your digital ads agency and give them an earful. You might say something like…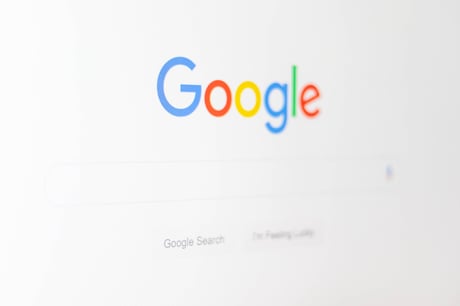 "I'm paying you $X.XX per month and my ads aren't even showing up!"
or
"What's wrong with my account?"
or
"What is my budget going towards, exactly?
or
"The next time we meet, I'm going to give you a piece of my mind."
...And any and every combination of the above.
However, before you select one of these phrases to say, I have some news for you: There are several legitimate reasons why you can't see your Google Ads when you search for them.
Why Your Google Ads Won't Show Up Every Time You Search:
1. It Hasn't Been Long Enough
Even after you start the campaign, Google Ads take time to start appearing in searches. A new ad must go through review, get approved, and (if the account is new) payment will need to be processed before it gets released to the public.
2. You're Not in the Target Location
Your digital ads marketing agency wants to do as much as they can with the budget they have; sometimes that means cutting out geographical areas that aren't the optimal audience. If you're traveling outside of your business's operating territory, you absolutely don't want to see any of your ads – if you do, your ads budget is being very, very wasted!
3. You're Not in the Target Audience
Part of Google's optimization effort is determining what type of searchers want to see what ads. While digital advertisers can specify particular audience preferences within the Ads platform, Google will develop its own audience profile (based on engagement and conversion metrics) over time. If your search profile doesn't match that audience, then you may not be served the ads.
4. You've Seen the Ad Too Many Times Already
Believe it or not, Google knows when enough is enough. If you see your ad often enough without clicking on it (and you definitely shouldn't be clicking on it), the substantial computational powers of Google will decide that you don't seem to want what these ads are offering. Since it's in Google's best interest to show ads to searchers most likely to click on them, it will phase you out and you won't see them anymore.
5. You're Searching on the Wrong Day
Especially for B2B companies, there are some days that are just plain bad for business. Maybe your target audience doesn't work on weekends, or they're buried in catch-up work the day after a holiday. A good digital marketing agency will recognize audience patterns like this and avoid spending budget on days with consistently poor results.
These are the most common reasons you might not see your Google Ads when searching for your target terms. While it may be a bit jarring to not see your ad when you expect to, zero of these situations indicate a problem with your Google Ads account. There's a whole host of factors and optimizations a digital ads marketer can address when putting together a Google Ads campaign that will help maximize your budgets and spend your advertising dollars as efficiently as possible.
Now, these certainly aren't the only reasons your Ads aren't showing – configuration errors happen on occasion, but a good digital ads agency will keep you informed of progress and potential problems.
And an experienced digital ads agency will have a wide array of documented Standard Operating Procedures (here's an example of an SLA, which is one of our many SOPs) in order to minimize errors to the point of non-existence. Just like any replicable procedure, a written set of instructions and steps will help standardize the process of creating Google Ads campaigns. Ultimately, this will reduce the chance of configuration problems while maximizing the efficiency of your account, giving you the best possible spend for your budget.
Overall there's no reason to panic when your ads aren't showing up the first time you search for them. Chances are they're not showing for a good reason, which you can clarify with your digital ads marketing agency so you can rest assured that your account is in good hands.
Get Started with a Google Ads Strategy
Wondering how Google Ads fits in with your organization's marketing strategy? Questions about digital advertising in general? Feel free to contact us for expert guidance that maximizes your digital ad investment! And make sure you stop by the 1 Bold Step blog for more valuable marketing tips.