A lot of companies struggle to grow because they don't know how to stand out from the competition or market themselves effectively. That's why having a brand identity is important.
A strong brand identity humanizes your business, makes it more approachable, and shows your customers the value you bring to their lives.
Why does that matter?
Because the more someone understands the value you bring, the more they trust you — and the more they trust you, the more likely they are to do business with you.
In fact, almost 60% of people prefer to buy products from brands they know and about 21% said they prefer to buy from brands they like.
This blog will explain why you need a brand identity, how it can add value to your business, and how you can come up with your own.
Why Do You Need Brand Identity?
At its core, your brand identity is the perception people have about what you do and how it makes them feel. A lot of the time — it begins as a subconscious reaction.
It's almost like a promise they feel you are making them whenever they see your name, logo, or advertisement.
Think about Apple for example. People don't buy their products because they're better than their competitors — at least from a performance standpoint. (They certainly don't buy it because it's more affordable).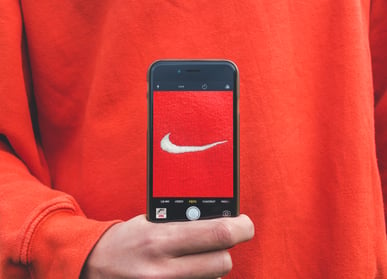 What Apple did was offer a simpler, more connected lifestyle. And they did it at a time where the idea of someone having their own "personal computer" seemed like a farfetched reality. Well, that promise still holds true today.
What about Nike? Do their products make you a better athlete? Of course not.
But Nike's minimalist branding and use of celebrities in their advertising are extremely effective at empowering their audience and motivating them to be more active.
What feeling, emotion, or perception do you think your customers associate with your brand? What kind of solution or added value could you promise them?
Why Is Brand Identity Important?
A strong brand identity has the potential to streamline your marketing efforts, increase repeat customers, and help you meet objectives.
Here are four ways your brand identity can turbocharge your business:
1. Create Awareness
To attract new customers, you need to be able to create awareness. This is always the first step of any marketing campaign.
Your brand identity frames every message in a clear and concise way, so your audience understands how you make their life better (and it allows you to do it consistently).
2. Build Credibility and Trust
Your brand identity also helps set you apart from your competitors by making you an authority in your space.
This makes it easier to build credibility and trust; and a company that has the trust of its audience is always going to be more successful.
That makes your brand identity even more valuable when you consider the majority of people believe trust is the second most important factor when choosing a product from a new brand. The first is price.
3. Generate Demand
A clear brand identity won't just help you attract more customers, it will help you attract the right type of customer through your content marketing.
When that happens, you end up with a community of people that act as your fractional sales team. They will inevitably refer you to their friends or other like-minded people, helping to increase revenue and capture more of the market.
It is repeat customers and referral traffic that act as key drivers to improving sales and lowering your operational costs by up to 10%.
4. Boost Your Revenue
No one wants to spend more money than they make. Your marketing needs to bring you a return on your investment.
According to LucidPress, your brand identity can increase business revenue by about 33%!
Now, that does involve a combination of other important factors like personalizing your content marketing, publishing consistently, and having a valuable campaign offer. But it all starts with your brand identity.
5 Elements of a Good Brand Identity
Now that you know why brand identity is important, it's time to start rethinking your own. Here are the five elements you need to consider:
1. Mission/Vision
Many people find the difference between a mission statement and a company's vision confusing.
A mission statement gives your entire company a shared purpose and direction. It explains what you do, how that benefits your target customer, and identifies the desired outcome of that interaction.
Your vision is what you hope to achieve in the future and it should directly relate to your mission statement.
Writing both of these things down is the first step to creating your brand identity.
2. Values
Your values are one of the most overlooked parts of your brand identity.
They let both your employees and customers know what you stand for and act as your guide when it comes to making key business decisions.
About 64% of consumers say that shared values are the reason they choose a brand. So be really intentional about the four or five values you choose.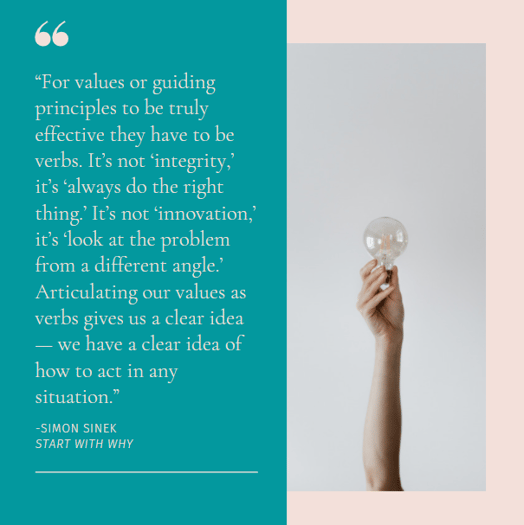 3. Buyer Personas
You could have the best service or product in the market, but you need to make sure you are targeting the correct audience. Designing a buyer persona or audience persona is the best way to do that.
A buyer persona is a highly detailed, semi-fictional representation of your target audience. It takes into account their demographics, interests, motivations, and pain points.
Your buyer persona will help you attract qualified visitors to your business and improve your conversion rates.
Here's an example of one way you could format your buyer persona: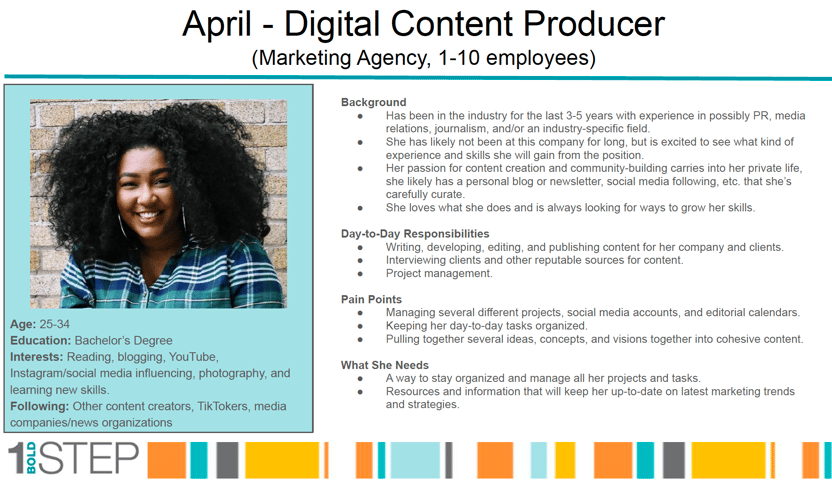 4. Messaging
In a world where most markets feel oversaturated, your messaging is what will help you stand out from your competitors. This is how you show off your personality and unique value proposition.
It should not only capture your brand's story BUT invite your customers to be a part of it.
Your messaging should also help explain how your product or service is new, different, or better than what's already out there.
Here's how HubSpot suggests you create a proper messaging strategy: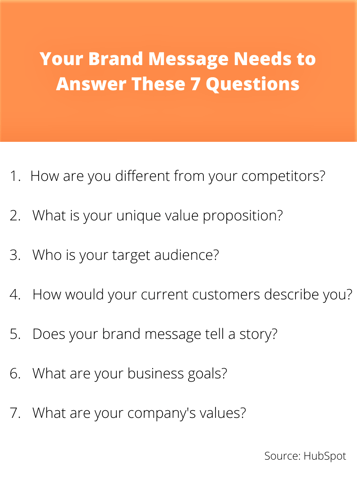 5. Design Elements
Your design elements are usually the first thing a person associates with your brand; from the logo to the colors to the images you use.
Remember, organizations that prioritize a cohesive and user-focused branding experience usually see a bigger return than those that don't.
The idea here is to create a brand identity that's so recognizable that when people are exposed to your marketing campaigns, they can envision how their lives would be better if they bought your products.
A great example of this is the automotive company, Tesla. You can't deny you've thought about what it would be like to get behind the wheel of a Model S.
(Or if you already own one, you know the look other people have when they see you drive around).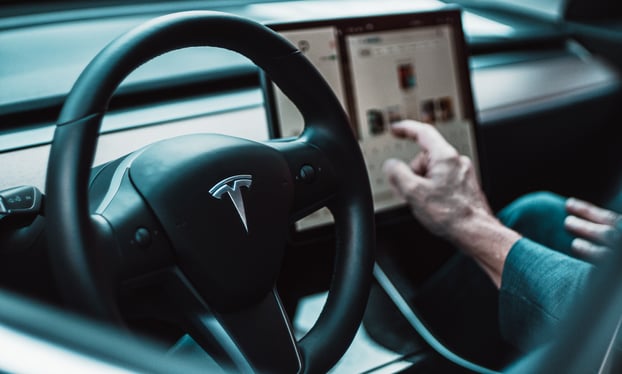 How Does Brand Identity Add Value to Your Business?
Your brand identity affects every aspect of your business — from marketing to sales, right down to your company culture. It gives every department of your company a clear purpose and direction.
With everyone aligned on what your objectives are and how to accomplish them, you give yourself the best chance at financial success.
The key here is that your marketing should always support your business objectives. But without a proper marketing strategy, you won't be able to do that well.
A good plan will show you where you need to place the bulk of your efforts, what resources you should allocate, and what a realistic timeline looks like to achieve those goals.
If you need help building a marketing strategy then feel free to subscribe to the 1 Bold Step blog for more free marketing tips. Or if you're looking for more hands-on assistance, feel free to get in touch with us — we'd be happy to walk you through your own custom marketing strategy.