When it comes to digital advertising, few platforms give you as much reach and targeting options as Google. The value of Search ads is very apparent; advertising on the world's biggest search engine definitely has its advantages.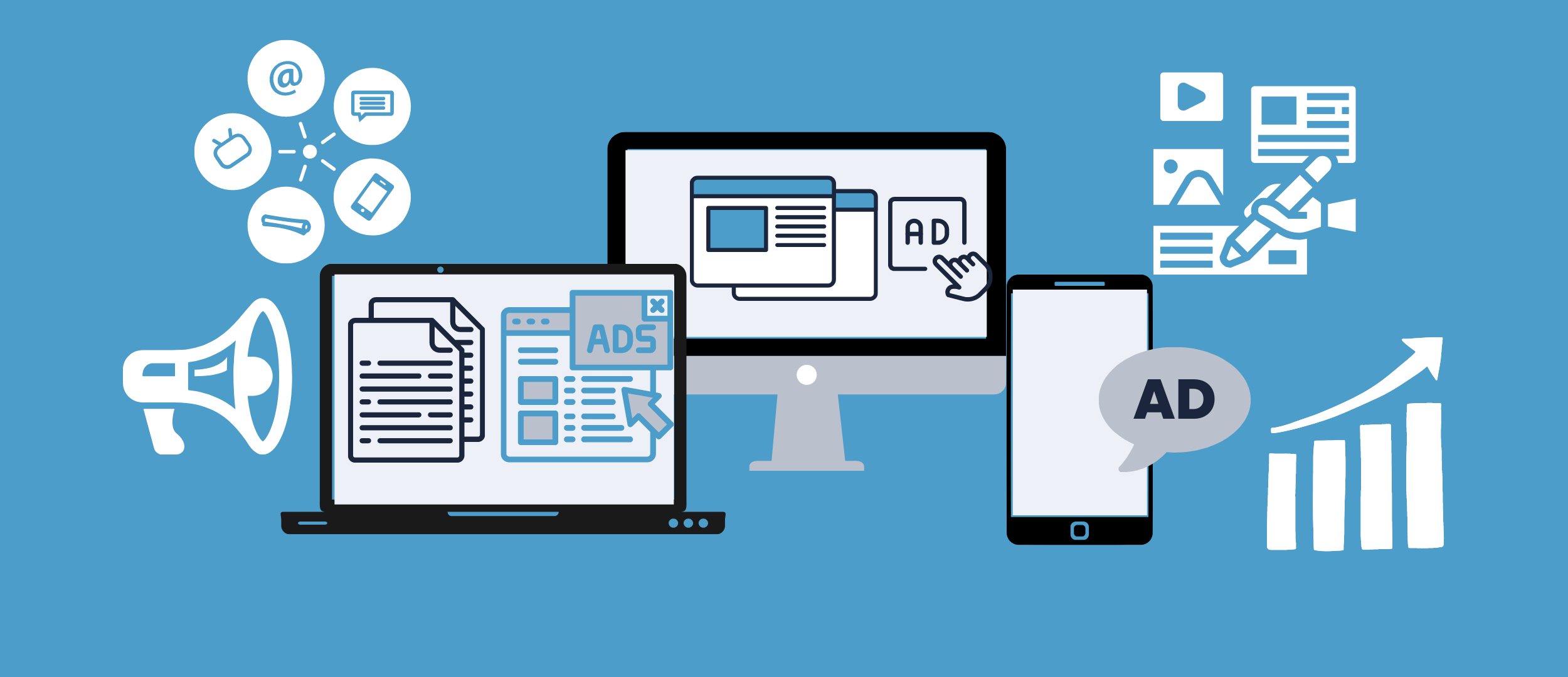 But how do marketers properly use Google Display ads? How can Display ads help you reach goals and convert leads?
No matter how you feel about the ads that show on your favorite websites, it's clear that there's tons of potential for Google Display ads to fit with your marketing strategy. Here's how to best utilize this powerful product from Google.
What Display Ads are Best At
Branding at Value
Getting your name out there requires eyeballs, and there's no bigger ad network than Google Display ads. This is a network that reaches over 90% of internet users across 2 million websites worldwide, so you can bet there's plenty of branding opportunities across such a wide spectrum. That's a LOT of eyeballs!
Not only is it big, but it's also cost-effective; Display ad impressions are some of the cheapest impressions you can get in digital advertising. We're talking pennies per impression in most cases. And with the right content, clicks are also extremely cost-effective as well (just don't expect a ton of conversions — see #1 in the next section).
Using Google to Reach a Specific Audience
It's much easier to choose who is going to see your Display ads. Display ads give you targeting options that Search ads don't have, like placement and related content targeting. You have the ability to choose where your ads are shown, letting you target audiences interested in a specific topic.
Let's say you want to reach young gardeners who live primarily in urban areas. With Display ads, you have the option to put your ad on the types of gardening sites they're most likely to visit. You can choose to have your ads run on content related to gardening on larger sites (like a news site running a plant-related story), or you can choose to have your ad run on smaller sites targeting home DIY-ers. There's a ton of flexibility to get your message to exactly who you want to see it.
Retargeting (Especially for Low-Traffic Pages)
Retargeting is a wonderful tool that gets your ads back in front of prospects and customers who have visited your site. Using a pixel, Google will actually track who visits your site and give you the ability to serve them ads. Then they'll see the error in their ways and come back to make a purchase/sign up for the webinar/download your white paper/fill out a contact form. At least, that's the idea!
The issue is that Google has a certain threshold for targeting specific audiences. Get too narrow with a small enough audience and you can't run Retargeting ads due to privacy concerns. Fortunately, there's a way to run retargeting ads in tandem with wider Display ads that even the lightest-trafficked sites can take advantage of.
Giving prospects another chance to come back is a great way to maximize your marketing spend, making the most of your digital efforts.
What Display Ads Aren't For
Consistent Lead Gen Conversions
In our experience, Google Search ad results can set a certain expectation in our client's mind; if we're getting such great conversion rates from Search ads, then we should be getting similar results from Display ads, right?
Unfortunately, that's rarely the case. That's because consistent lead generation is not what Display ads are designed to do.
You can think about Display ads like insurance TV commercials; catchy, slick, and, above all, memorable. But in all the Geico/Progressive/Farmers/Liberty commercials you've seen, have they said anything that actually describes their product? They shy away from explaining features/benefits because a TV commercial is not the right format.
You can't accurately compare insurance plans in 30 seconds, so they aim to get you to remember their name, to brand themselves.
Display ads are very much the same — there is a very small amount of ad real estate on a page, so it has to be brief and convey a simplistic message and call to action.
Consideration Stage
Let's be blunt: Unless your sales cycle is minuscule, Display ads aren't generally solely responsible for a high-value conversion. Prospects who have reached the Consideration stage of their journey already have a good handle on the problem they need solving and have done at least some research on their options.
A branding piece (like Display ads) can't be counted on to sway their decision at that point in the customer journey. Ideally, branding like this has already been done in the Awareness stage.
Do Display Ads Fit with Your Marketing Strategy?
Knowing their strengths and weaknesses will help you decide if Display ads should be part of your marketing plan. If you have a new product that you want to get in front of a particular audience during the Awareness phase of your customer journey, then Display ads might be for you. If you want to maximize your digital ad spend and give your website visitors another chance to see your messaging, then this type of digital advertising is definitely worth looking into.
If you want guidance on the best digital advertising to fit with your marketing strategy, drop us a line! We're here to help. And make sure you stop by the 1 Bold Step blog for more valuable marketing tips.