You have goals for your business and are ready to amp up your marketing to reach those goals. So, you begin posting on social media, curating newsletters, and maybe even redesigning your website. Pause. What was the plan here?
You have gone straight from your goals to execution. How can you expect to reach your goals if you didn't set a plan in place?
In this blog, we are going to talk about marketing strategy vs. marketing tactics — what are they and why you need both for successful marketing.
The Difference Between Strategy and Tactics
First, let's define the terms we are working with.
Strategy is the plan of action that provides guidelines for why you are going to do what you are doing.
Tactics are the specific actions of how you will accomplish the goals outlined in your strategy.
Without a strategy, there is no plan in place to reach your business goals. Without tactics, your plan will not be accomplished.
The First Step: Setting Goals
Before we dive into strategy and tactics, we should talk about the first step of planning — goal setting.
No marketing strategy or campaign should be created without goals in place. Marketing should align with your organization's overall business goals to increase sales and provide a return on marketing investment. These goals could be a variety of things depending on your company.
In order to create achievable goals, you should be setting "SMART" goals. SMART goals are Specific, Attainable, Relevant, and Time-Bound. Read more on how to write a SMART goal here.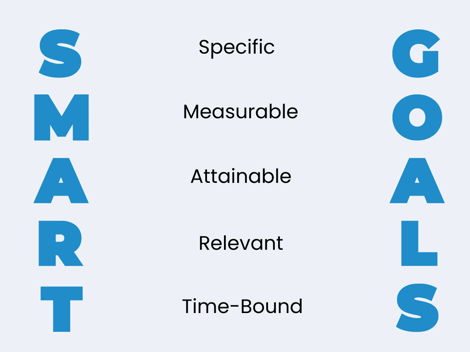 Here are some examples of SMART goals:
Increase the number of leads by 10% by the end of Q3 via a targeted email campaign.
Increase website traffic by 35% over the next 12 months by publishing targeted blog posts.
Gain 100 new signups to our email newsletter this month.
Companies should have systems in place that measure the effectiveness and efficiency of marketing efforts. For many of our clients, we use HubSpot to track return on marketing investment. Let us help you utilize HubSpot's features and tools to grow your business!
Strategy: The Road Map
After you set your goals, you will want to implement a plan. Take a look at your goals and objectives and decide how you are going to reach them. Strategy answers the question, "How do we get there?"
Having a strategy is your path toward achieving long-term goals and will serve as your marketing plan. Crafting your strategy will take time, but by doing the work upfront, you can make sure your goals are accounted for.
However, sometimes things don't work out, and your strategy may need to change. That's why at 1 Bold Step we take an Agile approach to marketing. By being Agile, the strategy can be adjusted and incorporated into ongoing marketing efforts. Read more about Agile Marketing here.
A good strategy is not only well planned out, but well researched. As a marketer, you should be able to answer why your strategy is the most effective option to reach your goals.
We offer a "Road Map" marketing plan to help your company develop your marketing strategy. Completing this plan will assist in focusing you marketing on areas that align with your overall company goals.
Tactics: The Action Plan
Phew, we've laid the groundwork. Now let's get into what we are going to do.
Without tactics, strategies are useless. Tactics are often the most visible piece of marketing. They're the specific actions you take to carry out your strategy. Some common marketing tactics could include:
Launching paid social ads to reach your target audience
Using specific calls to action in social posts and blogs
Resending emails to subscribers who clicked the link in the initial email
Tactics should always be aligned directly with the goals of your company and the strategy you put in place. Each small task you do should directly contribute back to what you are trying to achieve.
Luckily, tactics are easy to change. Since we have systems in place to measure how we are doing, you can quickly pivot when something doesn't go as planned. Each item should have a start and end date. Once it's completed, analyze how it performed, and decide what's next.
How Strategies and Tactics Work Together
To create effective marketing you will need to establish your SMART goals, implement a strategic marketing plan, and use tactics that tie into your goals and strategies.
Here's an example:
Goal: Increase demand generation by 20% within 12 months
Strategy: Create and implement a webinar strategy that assists with demand generation.
A few Tactics:
Define webinar series and educational topics based on "X" targets
Design an email campaign with consistent messaging linking to your webinar
Create graphics and signatures so sales can help promote the webinar series
Use webinar content to create 2-3 SEO-targeted blogs answering a common question your audience has.
By measuring how each tactic is helping you reach your goals, you can pivot as needed. After one month you can tell if you are on track to reach your six-month goal. The best marketers will analyze what is working and change their tactics accordingly.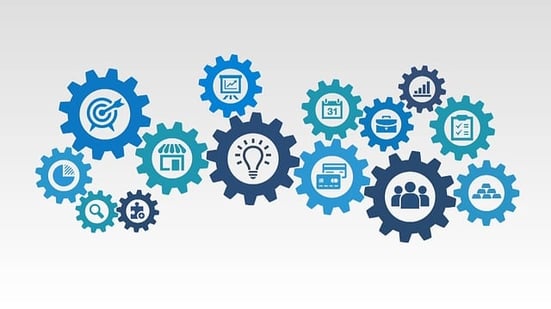 What We Learned
To accomplish your goals you must use both strategies and tactics — this is not an either-or situation.
Need help coming up with a great marketing strategy? Need to devote more time to executing your tactics? Reach out to us here and we'd be more than happy to help.
For more marketing tips, be sure to subscribe to our blog.